Nissan Rental Cars in Harrisonburg, VA

In response to the current situation, we have temporarily adjusted our pricing to assist our customers who may need to rent a vehicle.
Versa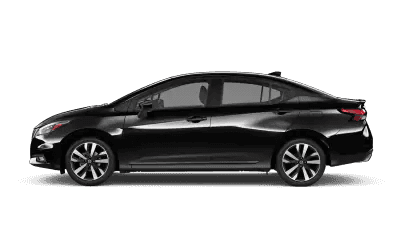 Daily Rate: $50.00*. Call or email for availability. *Plus additional taxes and fees, We are not accepting discounts or coupons.
NISSAN RENTAL CARS
Housed in Nissan participating dealerships across the country, the Nissan Rental Car program gives you the chance to experience the latest Nissan models and technology straight from the source. From business and service to daily adventures, use competitively priced Nissan Rental Cars to get you where you want to be with quality assured by Nissan maintenance experts nationally.
NISSAN RENTAL CARS IN HARRISONBURG, VA
The time to rent a Nissan vehicle is now! Just reach out to us via the form below to get started on your Nissan rental experience. Steven Nissan in Harrisonburg, VA also serving Staunton, Waynesboro, Charlottesville, and the surrounding areas. We look forward to seeing you!
TRY BEFORE YOU BUY
Thinking about buying a Nissan vehicle? Rent a similar model to test out our technology and learn about our safety features during your daily business and leisure.

COST EFFICIENT RATES
Take the whole family out in one of our vans, crossovers, or SUVs. Or – speed it up in a 370Z® Coupe or Roadster.

CORPORATE & BUSINESS RENTALS
For you or your business, Nissan dealers across the country have you covered. Rent a Nissan vehicle for business and get the quality service and performance you need.

BODY SHOP RENTALS
Getting work done, but still have work to do and errands to run? Rent from Nissan while your vehicle is in the shop.

INSURANCE REPLACEMENT RENTALS
Getting more work done than expected? Nissan offers insurance replacement rental rates to keep you covered.

SERVICE DRIVE CUSTOMER RENTALS
Drop off your vehicle for regular maintenance and take out a newer or different Nissan model while you wait.