Find A Nissan Versa Near Waynesboro, VA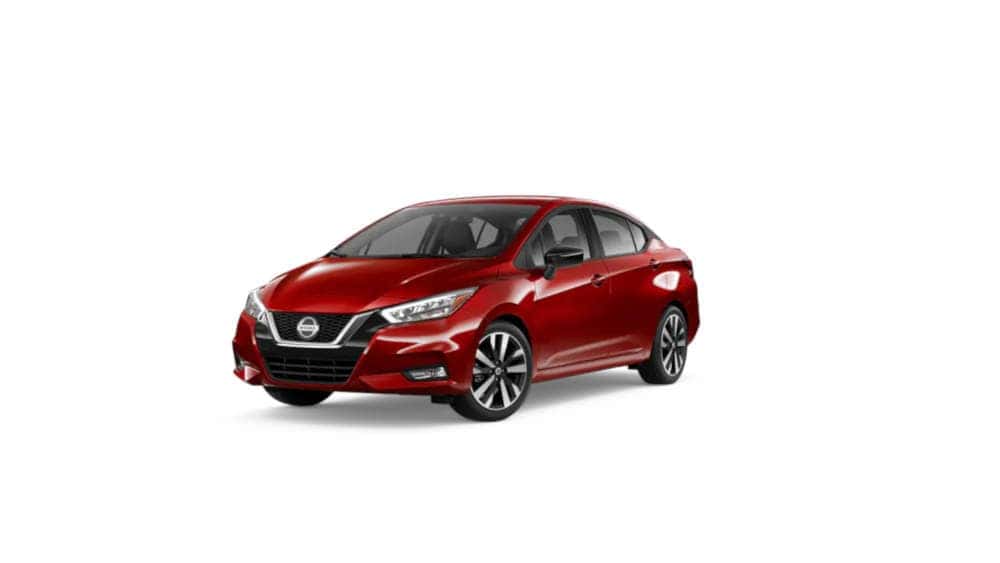 The Versa At Steven Nissan
Our Harrisonburg, VA Nissan dealership wants bring in our Waynesboro neighbors over to examine all the competitively priced auto resources our dealership has to offer! From trading in, research information, and up to purchase and service assistance, our professional team is here for you! Steven Nissan has beautiful Nissan Kick models to explore, so if you're in the market for an elevated ride that satisfies your safety and comfort needs, make your way over for an invigorating Versa test drive. Our amazing team can even discuss all the financing options that are available to you and your unique credit rating, so don't wait a second longer to make your way over from Waynesboro to Harrisonburg today!
Introducing the Nissan Versa Family
Our new and used Nissan dealership is eager to introduce you to the impressive Nissan Versa family today! Learn all about the:
Options available and to get behind the wheel of your top choices for a few test drives that you wont forget anytime soon.
Nissan Top-Rated Safety
Your new Nissan Versa will not only cater to your comfort and style requirements, but it will also actively work to keep you and your family protected while on the road. Each Nissan trim model boasts a wide array of active safety systems, so don't hesitate to talk to our friendly team about the trim model that has captured your attention. Imagine being surrounded by confidence on every drive. Nissan Intelligent Mobility includes features that monitor in front of you, behind you, and on either side, and can step in to help keep you out of trouble. These following features are standard on trim levels SR and above.
Nissan Versa Technology
The sleek Versa is packed with technological advancements that cater to your comfort and connectivity needs, shop Steven Nissan for an up-close and personal look at all the innovative features today! Nissan Intelligent Mobility is changing how you move forever with technology that makes you feel more confident, excited, and connected. You'll drive with greater awareness and can even get an assist when you need it. Everything gets easier too, as you seamlessly sync from your compatible smartphone to your Versa and the world around you. This is the future of driving, and it's here for everyone right now.
Discover The Nissan Versa Near Waynesboro, VA Now
It's everything you're looking for, and more. Versa features Nissan Intelligent Mobility that helps keep you safe and connects you to your world like never before. Want personalization? You got it. Interior tech lets you customize everything, from the available digital gauges to your perfect temperature. And when it comes to performance, merge and maneuver with ease, while getting up to 40 highway MPG. The 2019 Nissan Versa. This is tech that moves you. Shop Steven Nissan's quality inventory on-site in Harrisonburg, VA near Waynesboro or right here on our easy-to-navigate Nissan website!